139 News
Questions the World is Asking of Architecture: René Boer
4 December 2018 5:00 pm at SAUL Studio
Photo: Johannes Schwartz 2018 Self-built family home on Amsterdam's squatted ADM terrain.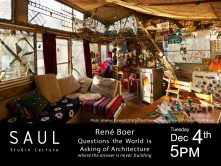 'A Real Living Contact with the Things Themselves' by Irénée Scalbert
20 November 2018 5:00 pm
SAUL Studio, CG-042, Main Building, University of Limerick
Tuesday 20th November 2018 at 5pm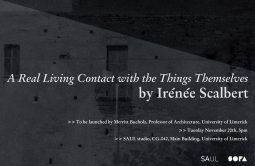 Association ZERM: How We Work
13 November 2018 5:00 pm at SAUL Studio (CG- 042)
LECTURE@SAUL: "Association ZERM: HOW WE WORK"
This Tuesday, 5pm, SAUL Studio - Room CG-042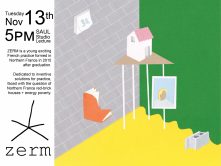 Prof. Lytle Shaw of SA UL's new book ' Narrowcast' to be launched by Prof. Margaret Mills Harper
8 November 2018 4:00 pm
Book Launch

Narrowcast: Poetry and Audio Research

by Lytle Shaw, School of Architecture, University of Limerick and Professor of English New York University

to be launched by Margaret Mills Harper, Glucksman Professor in Contemporary Writing in English, School of English, Irish, and Communication, University of Limerick

4pm, Thursday 8th November 2018, in SAUL Studio, CG-042, Main Building, University of Limerick

followed at  5pm by a Lecture by Lytle Shaw on 'Architecture's Necessary Relationship with Philosophy'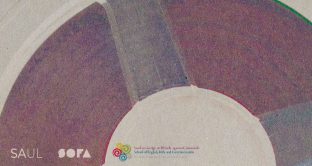 Open Days, Portfolio Workshops and Course Talks
18 October 2018 10:00 am at SAUL Studio, (Thursday, 10am and 12 noon, Friday, 10am and 12 noon)
Course Talk & Workshops on Portfolio Preparation (Room CG-042) for 2nd Level and Mature Applicants to LM099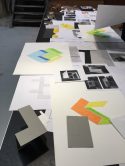 SAUL Fieldwork Elective: Coastal Erosion
1 October 2018 12:00 am
Students and Staff study and develop solutions for community and environmental impacts of coastal erosion in the Maharees, Co Kerry.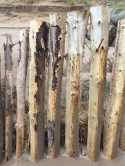 Thinking of studying Architecture?
29 September 2018 12:00 am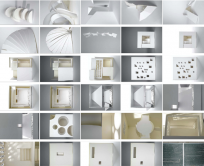 Work from SAUL Year One
27 September 2018 12:00 am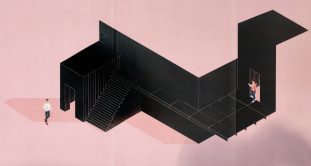 UL Architecture Graduates Shortlisted For Prestigious Award
1 June 2018 12:00 am
SAUL graduates Maeve Curley and Sean William Murphy have been shortlisted for the prestigious Young Talent Architecture Award (YTAA). YTAA brings together the best graduation projects from European architecture, urban planning and landscape schools, this years joined for the first time by schools from China and South Korea. Over 450 students from 118 schools around the world submitted 334 projects of which 40 were selected to compete for the YTAA's second edition since 2016.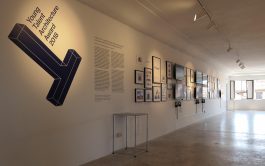 Design@UL
29 May 2018 7:00 pm at Fab Lab Limerick, No. 7 Rutland Street.
Design@UL is an exhibition that brings together a diversity of design from the School of Design at the University of Limerick.