Announcements: 21 Short announcements
University of Limerick Virtual Open Day
22 January 2022 10:30 am
A Q&A session for LM099 BArch, the Bachelors of Architecture, as part of the University of Limerick's Virtual Open Days on Saturday the 22nd 2022.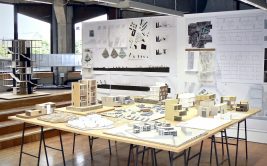 Virtual Open Days At UL
16 January 2021 10:00 am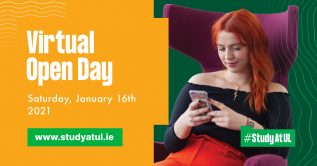 Shortlisting of SAUL Senior Lecturer for Venice Art Biennale 2022
21 August 2020 12:00 am
SAUL Senior Lecturer and Architect Peter Carroll with Artist Niamh McCann have been shortlisted for the forthcoming Venice Art Biennale in 2022. This is the first time an artist and architect team has been shortlisted for the Venice Art Biennale: https://www.cultureireland.ie/news/article/minister-martin-congratulates-visual-artists-shortlisted-for-venice-art-bie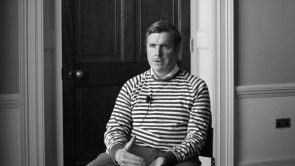 RIAI Student Awards 2019
20 November 2019 5:00 pm
RIAI Student Awards
Winner: Clodagh Cloughlan (SAUL)
Essay Title: ' Being There'
'Being there' is a poetic response to one of the masterpieces by land artist James Turrell – 'Sky Garden' at Lis Ard Estate outside Skibbereen in West Cork.  Clodagh wrote the piece "to understand a meditative experience; and to communicate the relationship between conscious thought, scale, materiality and the movement of the body".  In her evocative poem, she has beautifully recreated a journey of mind and body through the incredible space that is Sky Garden.  The poem offers a highly sensory experience as we follow the poet's eyes, ears, touch and breath on their journey through thick woodland, a dark tunnel, a deep crater … and into the light.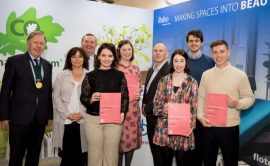 NEWSFLASH: Updates to Portfolio Requirements, FAQ Documents
5 November 2019 12:00 am
Due to feedback from students at Open Day 2019, we are revising the number of pages for the portfolio requirements to 10-12. Please refer to the updated link as follows: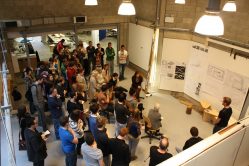 "The Earth as Client": AIARG 9th Annual Conference, January 2020 – Call for Papers – now open!
21 October 2019 5:00 pm
AIARG, All-Ireland Architecture Research Group
9th Annual Conference,

Limerick, 23 + 24 January 2020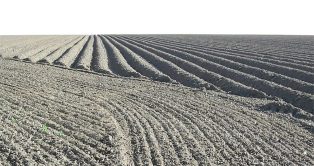 'A Real Living Contact with the Things Themselves' by Irénée Scalbert
20 November 2018 5:00 pm
SAUL Studio, CG-042, Main Building, University of Limerick
Tuesday 20th November 2018 at 5pm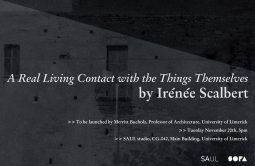 Prof. Lytle Shaw of SA UL's new book ' Narrowcast' to be launched by Prof. Margaret Mills Harper
8 November 2018 4:00 pm
Book Launch

Narrowcast: Poetry and Audio Research

by Lytle Shaw, School of Architecture, University of Limerick and Professor of English New York University

to be launched by Margaret Mills Harper, Glucksman Professor in Contemporary Writing in English, School of English, Irish, and Communication, University of Limerick

4pm, Thursday 8th November 2018, in SAUL Studio, CG-042, Main Building, University of Limerick

followed at  5pm by a Lecture by Lytle Shaw on 'Architecture's Necessary Relationship with Philosophy'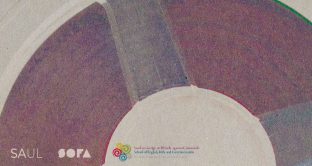 SAUL Fieldwork Elective: Coastal Erosion
1 October 2018 12:00 am
Students and Staff study and develop solutions for community and environmental impacts of coastal erosion in the Maharees, Co Kerry.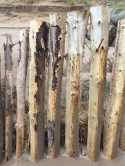 Thinking of studying Architecture?
29 September 2018 12:00 am