Lectures: 79 Conferences and talks
SAUL Studio Lecture Series
1 May 2021 12:00 am at SAUL Studio and Online
Autumn and Spring SAUL Lecture series. In 2020/21 the School of Architecture talks are across seven broad themes of relevance today: Spatial Justice, Advanced Construction, Conservation, Materials, Studio Practice, Infrastructure and Buildings.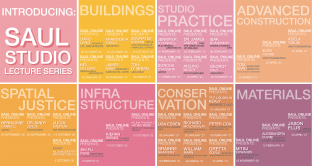 Advanced Construction: Facade by Tom Gray
4 March 2021 9:30 am at SAUL
Tom GRAY is associate director of T/E/S/S atelier d'ingénierie, which he co-founded in 2007 with Matt KING and Bernard VAUDEVILLE.

He qualified as an...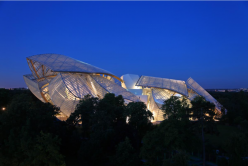 ROYAL GOLD MEDAL 2020: GRAFTON ARCHITECTS by Grafton Architects
12 February 2020 7:00 pm at SAUL Studio
Lecture Livestreaming in SAUL Main Studio Space Wednesday from 7pm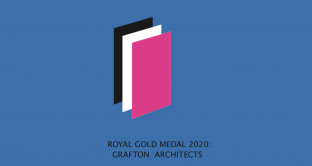 CITY FOUNDS by Peter Carroll
19 November 2019 5:00 pm at SAUL Studio CG-042
A lecture on the foundations of Newtown Pery, Limerick by Peter Carroll
5pm Tuesday November 19th @ CG-042 SAUL Main Studio
SAUL Lecture Series Autumn 2019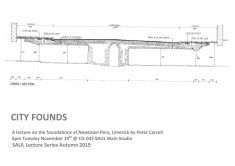 Unsettling Arctic futures by Eimear Tynan
12 November 2019 5:00 pm at SAUL Studio, CG-042
This lecture will draw attention to three island settlements in the Arctic that are undergoing significant changes relating to a warming climate. These changes include less ice, more extreme weather events, increased occurrences of geohazards, thawing permafrost and the way in which environments are used. This has impacted on the way people in these regions carry out their daily tasks along with the repercussions these changes have on local infrastructures. This challenges us to think and ask questions about the future of these settlements and how design can play a role in dealing with such changes. The lecture will be composed of two parts. Firstly, an overview of changes relating to climate in three Arctic settlements. And secondly, a short description of the work I am doing in the Arctic which questions how designers can generate new site-specific knowledge through different sensory means.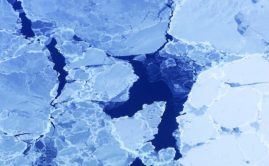 TWO MASTERS on DRAWING by Prof. Dr. Architect Jo Van Den Berghe & Tom De Paor
31 October 2019 5:00 pm at SAUL Studio CG-042
Theatre of Operations: drawing as embodiment and empowerment
Lecture by Prof. Dr. Architect Jo Van Den Berghe KU Leuven Faculty of Architecture, Brussels/Ghent, Belgium
Drawing may be considered as the most prominent activity of a designing architect, who draws with different media ranging from the pencil to the computer mouse. The act of drawing is a multi-layered, multi-sensorial activity with a significant impact on creativity, creative output, thinking and knowledge production. It is above all an act with a long history related to mankind, hence to many disciplines that adopt the map, the symbol, the sketch, the plan, the section, the detail …, and all relate these to their discipline specific acts of drawing.
For Jo Van Den Berghe drawing is also a way of questioning the architectural construction and its mediation. It is an exploratory journey into depths of unveiling perspectives of the architectural drawing and the craftsmanship of the architect beyond today. Although indispensable to anatomise, drawing sections is crucial and should come up-front, but it is not limited to the common vertical section.
It includes fascination drawing (embodying and perceiving), cinematic drawing (detection of points of (p)reference), proposition drawing, section drawing, X-ray drawing, chronological drawing, anatomical drawing … n-drawings, applied to explore the meaning of drawing and the new gateways and avenues drawing can generate for normative architectural drawing (thinking) and its risk of stagnation.
Jo Van Den Berghe will focus on two specific ways of drawing, applied by the thinking architect: the (preliminary) sketch as the main catcher of ideas, and the handmade architectural drawing as a slow process of embodied understanding.
Drawing is Thinking
Lecture by Tom De Paor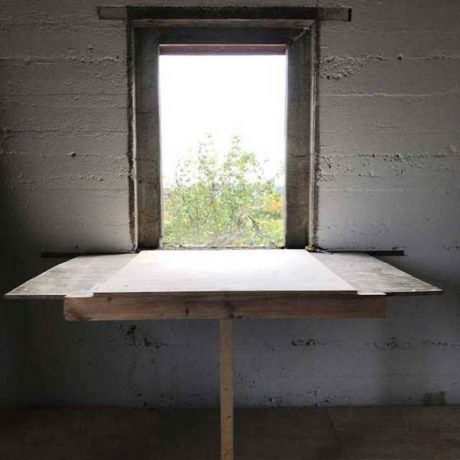 Tom de Paor is one of Ireland's most original and internationally renowned architects, with his practice in Dublin.
His work for architectural culture spans between buildings like Pálás Cinema in Galway and curation of the Irish pavilion at Venice Biennale 2010, his own exhibition in the same Biennale as well as 7th Biennale with a Martyrium in Peat, N3, the inaugural Irish representation in year 2000.
By invitation from E Hatz and G Carty SAUL School of Architecture Year 4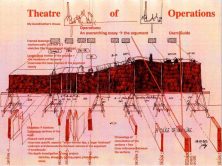 Catherine Fitzgerald, as part of the SAUL Lecture series
29 October 2019 5:00 pm at SAUL Studio
SAUL Lecture series, Autumn AY2019/20

'Conservation And Innovation In Historic Gardens' by Catherine Fitzgerald, Landscape Architect
29 October 2019 1:00 pm at SAUL Studio
Catherine Fitzgerald, Landscape Designer and Gardener
'CONSERVATION AND INNOVATION IN HISTORIC GARDENS'
Glin Castle
Co. Limerick
Lecture:  13h00 Tuesday October 29th
Venue:  SAUL Studio Room CG-042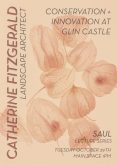 Architecture without concepts – from post modernism to neo-realism by Sean Griffiths
19 March 2019 5:00 pm at SAUL Studio
Sean Griffiths will trace themes that informed his work over the last 25 years. He will discuss the work of his former practice FAT, his practice as a teacher and his current work as an installation artist. The lecture will consider the nature of architectural meaning. It will show how the mediated significations of Post Modernism can make way for a re-engagement with the idea of "truth".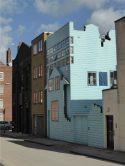 The Way We Work: Emmett Scanlon
5 March 2019 5:00 pm at SAUL Studio (CG-042)
Emmet is an Architect, Academic, and Curator, based in Dublin (and part of the team at the Venice Biennale 2018).