134 News
Documenting Modernity by Dr Éimear O'Connor
20 November 2012 5:00 pm at SAUL Studio
Documenting Modernity: Seán Keating, the Shannon Scheme and Beyond
Dr Éimear O'Connor is an art historian, curator, writer and lecturer. A specialist in Irish art, O'Connor is a Research Associate with TRIARC-Irish Art Research Centre, TCD. She has lectured on various aspects of Irish and European art in cultural and academic institutions in Ireland and America. She is author of Seán Keating: Responses to Culture and Politics in Post-Civil War Ireland (Dublin 2009) and editor of Irish Women Artists: Familiar But Unknown (Dublin 2010). Her monograph, Seán Keating: Art, Politics and Building the Nation, is forthcoming with Irish Academic Press (spring 2013).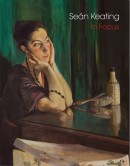 PAC Studio by Graham Petrie
30 October 2012 5:00 pm at SAUL Studio
Graham Petrie of PAC Studio speaks in the University of Limerick on October 30th.
Graham also teaches at SAUL.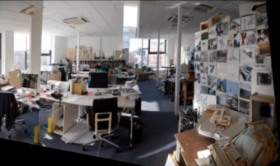 Open House Limerick
19 October 2012 10:00 am at Limerick City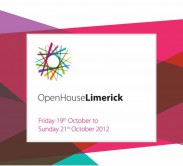 The Future of Limerick
25 September 2012 5:00 pm at SAUL Studio
Prof of Architecture Merritt Bucholz will conduct a public interview of two architecture critics, Kazys Varnelis from New York and Irénée Scalbert from London, about the future of Limerick