133 News
SAUL Studio Lecture Series
1 May 2021 12:00 am at SAUL Studio and Online
Autumn and Spring SAUL Lecture series. In 2020/21 the School of Architecture talks are across seven broad themes of relevance today: Spatial Justice, Advanced Construction, Conservation, Materials, Studio Practice, Infrastructure and Buildings.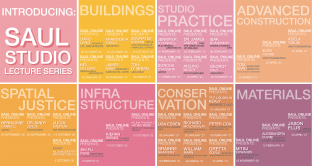 Virtual Graduate Career Evening
8 April 2021 7:00 pm at SAUL Studio
Virtual Graduate Career Evening for Architecture + Product Design and Technology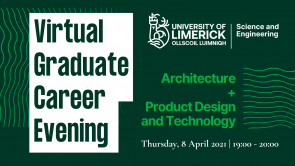 Advanced Construction: Facade by Tom Gray
4 March 2021 9:30 am at SAUL
Tom GRAY is associate director of T/E/S/S atelier d'ingénierie, which he co-founded in 2007 with Matt KING and Bernard VAUDEVILLE.

He qualified as an...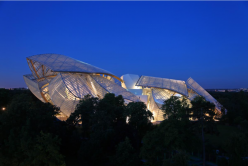 Virtual Open Days At UL
16 January 2021 10:00 am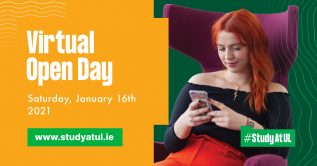 Shortlisting of SAUL Senior Lecturer for Venice Art Biennale 2022
21 August 2020 12:00 am
SAUL Senior Lecturer and Architect Peter Carroll with Artist Niamh McCann have been shortlisted for the forthcoming Venice Art Biennale in 2022. This is the first time an artist and architect team has been shortlisted for the Venice Art Biennale: https://www.cultureireland.ie/news/article/minister-martin-congratulates-visual-artists-shortlisted-for-venice-art-bie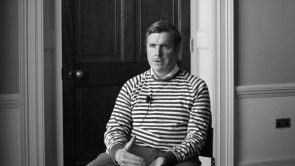 Public Presentation: 'System of Systems'
5 March 2020 5:00 pm at SAUL Studio Room CG-042 (located behind reception in the main UL building)
Selected Artists' Work 6: inspired by the movement of people looking for better living conditions.

The publication interrogates how political powers in Europe are using technologies, from data collection to private companies, in bureaucratic systems which determine the fate of asylum seekers. Bringing together artists, designers, architects, academics, activists and practitioners, working across a range of mediums, the publication responds to the complex and knotty legal framework which individuals seeking asylum are forced to navigate, or, in many cases, elude.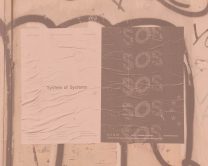 SAUL and PDT Graduate Career Information Evening + Portfolio workshop
4 March 2020 7:00 pm at Architecture Studio, (Room CG-042) behind Reception, UL Main Building
7pm to 8pm, followed by refreshments - Admission is free, but booking is essential!

Former University of Limerick students from Architecture and Product Design and Technology will describe what is involved in studying and working in the areas of the design sector and the exciting career opportunities they have experienced to-date.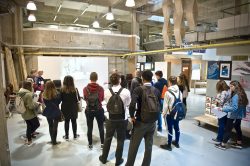 Lecture with Plattenbau Studio (starting at 9:30 am)
28 February 2020 9:30 am at SAUL Main Space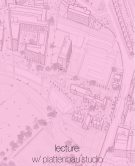 ROYAL GOLD MEDAL 2020: GRAFTON ARCHITECTS by Grafton Architects
12 February 2020 7:00 pm at SAUL Studio
Lecture Livestreaming in SAUL Main Studio Space Wednesday from 7pm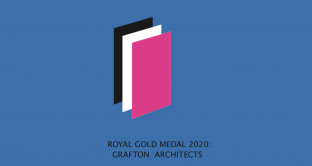 RIAI Student Awards 2019
20 November 2019 5:00 pm
RIAI Student Awards
Winner: Clodagh Cloughlan (SAUL)
Essay Title: ' Being There'
'Being there' is a poetic response to one of the masterpieces by land artist James Turrell – 'Sky Garden' at Lis Ard Estate outside Skibbereen in West Cork.  Clodagh wrote the piece "to understand a meditative experience; and to communicate the relationship between conscious thought, scale, materiality and the movement of the body".  In her evocative poem, she has beautifully recreated a journey of mind and body through the incredible space that is Sky Garden.  The poem offers a highly sensory experience as we follow the poet's eyes, ears, touch and breath on their journey through thick woodland, a dark tunnel, a deep crater … and into the light.