138 News
Design@UL 2022
24 May 2022 7:00 pm at UL City Campus, Sarsfield Street (V94DW21)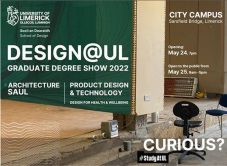 UL Open Day: SAUL School of Architecture Course Talks and Studio Tours
26 April 2022 10:00 am
SAUL events as part of the UL Open Days, Tuesday April 26th 2022
Times between 10am to 2pm.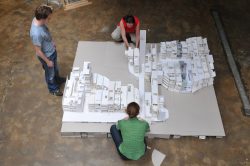 Architecture / Design Career Information Talks
3 March 2022 7:00 pm
Attention Leaving Certificate Students, Parents and Teachers
Thursday, 3rd March 2022 (7-8pm)
ARCHITECTURE / DESIGN CAREER INFORMATION TALKS
Via MSTeams LINK TO FOLLOW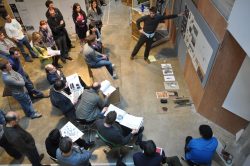 University of Limerick Virtual Open Day
22 January 2022 10:30 am
A Q&A session for LM099 BArch, the Bachelors of Architecture, as part of the University of Limerick's Virtual Open Day on Saturday the 22nd 2022.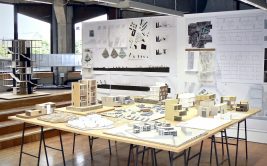 BÓTHAR BUÍ Exhibition by Noreile Breen and Áine Gallagher
1 August 2021 11:00 am at Sarah Walker Gallery, Castletownbere, Co. Cork
A visual and sound exhibition by Noreile Breen and Áine Gallagher using drawings, photographs and sound to present an on-site record of Robin Walker's Bóthar Buí on the Beara Peninsula, Co. Cork. Using their practice mediums, they present their analytical and observational findings at Sarah Walker Gallery for the month of August.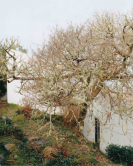 SAUL Studio Lecture Series
1 May 2021 12:00 am at SAUL Studio and Online
Autumn and Spring SAUL Lecture series. In 2020/21 the School of Architecture talks are across seven broad themes of relevance today: Spatial Justice, Advanced Construction, Conservation, Materials, Studio Practice, Infrastructure and Buildings.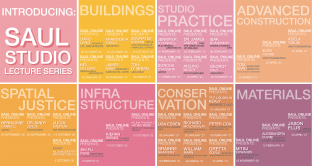 Virtual Graduate Career Evening
8 April 2021 7:00 pm at SAUL Studio
Virtual Graduate Career Evening for Architecture + Product Design and Technology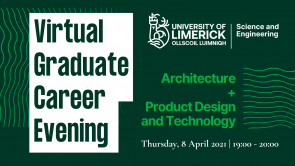 Advanced Construction: Facade by Tom Gray
4 March 2021 9:30 am at SAUL
Tom GRAY is associate director of T/E/S/S atelier d'ingénierie, which he co-founded in 2007 with Matt KING and Bernard VAUDEVILLE.

He qualified as an...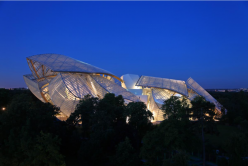 Virtual Open Days At UL
16 January 2021 10:00 am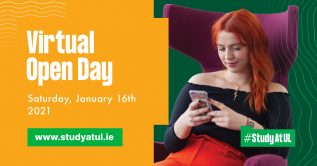 Shortlisting of SAUL Senior Lecturer for Venice Art Biennale 2022
21 August 2020 12:00 am
SAUL Senior Lecturer and Architect Peter Carroll with Artist Niamh McCann have been shortlisted for the forthcoming Venice Art Biennale in 2022. This is the first time an artist and architect team has been shortlisted for the Venice Art Biennale: https://www.cultureireland.ie/news/article/minister-martin-congratulates-visual-artists-shortlisted-for-venice-art-bie