140 News
Living Limerick: Engage City Limerick
28 February 2017 12:00 am at Various* (2 Pery Square, Fab Lab Limerick, Limerick Chamber & Narrative 4.)
A critical opportunity to make real change in the city through a series of community engagement events in the city to gather public opinion about the future the city.
Your imagination and enthusiasm will make all the difference. Take part!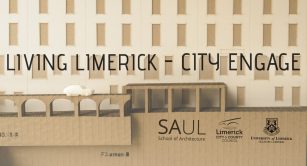 Open Source Prosthetics Workshop
23 November 2016 10:00 am at Fab Lab Limerick (No. 7 Rutland Street)
Fab Lab Limerick and The Health Hub are organizing this workshop which will bring together users, prosthetists and open source prosthetics community leaders to discuss past, present and future of prosthetics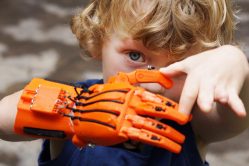 Open Source Prosthetics by Jen Owen of E-nable
22 November 2016 6:00 pm at Fab Lab Limerick (No. 7 Rutland Street)
e-NABLE is a global open source prosthetics community. Co-founder Jen Owen is coming from Seattle to share e-NABLE story with us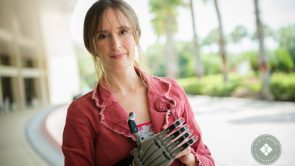 Fred Scott, On Altering Architecture
17 November 2016 6:30 pm at SAUL Studio (CG-042)
'The only question is, how much can I change the building?' - Julian Powell Tuck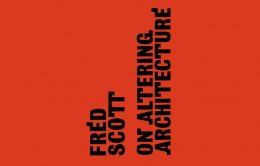 Graduate Career Information Evening – Architecture and Product Design
10 November 2016 7:00 pm at SAUL Studio
The Faculty of Science and Engineering present monthly Graduate Work Experience Talks. This month, former University of Limerick students from Architecture and Product Design & Technology will present an overview of their careers since graduating.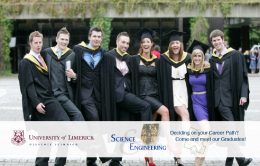 Building Structures – Calais Refugee Camp by Grainne Hassett
2 November 2016 5:00 pm at Jean Monet Lecture Theatre, University of Limerick
Senior lecturer at SAUL Grainne Hassett to present her work Building and Breaking Structures at the Calais Refugee camp.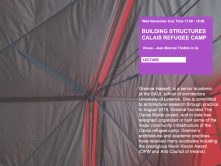 Lectures@SAUL 2016 by Tanja Poppelreuter
1 November 2016 5:00 pm at SAUL Studio
Tanja Poppelreuter is Lecturer in the History and Theory of Architecture in the Belfast School of Architecture at Ulster University and previously at Auckland University, New Zealand. She holds a PhD in Art History and has extensively researched the prevalent ideologies of the early twentieth century that sought to reform mankind through architecture.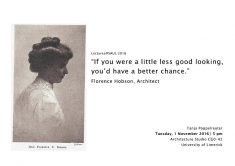 Myth of Progress by Elizabeth Hatz
18 October 2016 1:00 pm at SAUL Studio
Reflections on Georg Henrik von Wright's thinking and its possible implications for architecture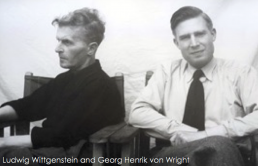 Lesley Lokko Lecture, Tueday October 4th
4 October 2016 1:00 pm at SAUL Studio
Lesley Lokko, architect, academic and the author of ten best-selling novels - Tuesday, October 4th at 1PM
In Conversation: Anne Tallentire and Grainne Hassett
29 September 2016 1:30 pm at Fab Lab Limerick, No. 7 Rutland Street, Limerick
Thursday 29 September, 1.30pm - 2.30pm Fab Lab Limerick (SAUL), No. 7 Rutland Street, Limerick City