Lectures: 79 Conferences and talks
Andrew Griffin- Architect in conversation with Maxim Laroussi by Andrew Griffin and Maxim Laroussi
8 April 2013 5:00 pm at SAUL Studio
In 1960 after 4 thousand years of civilisation, the world's population reached 3 billion people, only 52 years later in 2012 we have more than doubled this and reached 7 billion people worldwide. Currently Asia amounts to about 60% of the world's total population. It has some of the world's densest and most impoverished cities. Africa and North Africa are also rapidly expanding in extremely different ways. Huge economic gaps divide rich and poor and many areas that are expanding faster than current planning modules or political landscapes can compete with. We have a humanitarian crisis. An urban crisis.
We would like to initiate an Urban debate on cities and what the future of the city is and even if our current idea of the city is redundant. To do this we will be discussing Cities in their most simple element: the street. From Morocco to Shenzhen and New York to Limerick.
Andrew Griffin is a Director of JDS Architects leading the Copenhagen Headquarters on a day to day basis. Andrew is responsible for JDS Architects' International projects and its expansion into the Asian market including its Shanghai office. Andrew specializes in Master-plans, Hotels, Sports, Residential, Office, Mixed Use and Public Buildings. Andrew is currently leading JDS Architects projects in China with and a number of project throughout Europe and southeast Asia.
Born in Ireland, Andrew graduated at the top of his class from the Dublin School of Architecture, DIT with 1st class honours. He also received the Opus award for Best Graduate in Ireland and Best In Show in London. He was President of the Architectural Students Association from 2003-2004 and has been consistently active in many Architecture associations across the world both in an advisory capacity and as member. Before joining JDS Architects as Partner in 2006 he worked for the Office for Metropolitan Architecture/ Rem Koolhaas (OMA) in Rotterdam on the CCTV project in Beijing and was part of the winning team for the White City Master plan in West London. Andrew has also worked at FKL Architects in Dublin and PLOT in Copenhagen.
Maxim Laroussi: Born in Fez, Morocco and moved to France at an early age. He graduated from PUC Campinas, Brazil and UCD, Dublin with a B.Arch. He lived and worked as an architect in various countries including UK, France, Brazil and Ireland before setting up Architecture Republic in Dublin 2005. He was president of the Architectural Association of Ireland from 2005-06 and currently teaches at the School of Architecture University Limerick.
Architecture Republic with offices in Dublin (Ireland) and Lyon (France) operates in the fields of architecture, urbanism and landscape design. In the past few years, Architecture Republic received numerous awards for excellence in architectural design including numerous AAI Awards, Irish Concrete Society Award and received a nomination for the prestigious Mies Van Der Rohe Awards in 2011 as well as being awarded as one of top 40 European architects under 40 by the European Centre for Architecture Art Design and Urban Studies.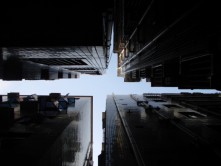 5th Studio London by Tom Holbrook
19 March 2013 5:00 pm at SAUL Studio
Are details solely the description of close-scaled architectural relationships at the latter stages of the building design process – a process belonging to the lowestcategory of the classic military stratification of strategy-operations-tactics?
Through discussion of work by 5th Studio, Tom Holbrook will explore asubversion of that relationship, asking: "what are the details of strategy?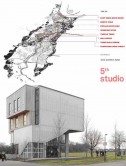 Living deliberately by Niall Deloughry
12 March 2013 5:00 pm at SAUL Studio
"Living deliberately"
I don't know when or how I developed my affinity for rich experience of nature or if it was a gradual adoption affected by my means as I grew up. Throughout my early life I tended to be out-doors more than indoors and active more than inactive, preferred games and challenges rather than sports. I liked the feeling of travelling using augmented muscular drive as exerted through machines and I also appreciated being able to travel farther because I had a bike. I love self-powered propulsion machines!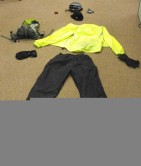 Reading Space: Formal Aspects of Composition in Detail by Jim Luke
5 March 2013 5:00 pm at SAUL Studio
'One aspect of our understanding of an architectural object is that, when we perceive it, it is no more than an assemblage of material, like any other object. This aspect of our perception is thought to be precognitive, arouses aesthetic judgement and feelings, and is therefore outside of technical and practical concerns. This talk will pursue that thought, to find ways that it might be influential in design practice'.
Jim Luke graduated from the Mackintosh School of Architecture, Glasgow, and has worked all over the world. He previously lectured at Queens University Belfast and joined Bucholz McEvoy Architects in 1999.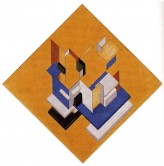 Adaptive Governance Lab – Lectures
25 February 2013 12:00 pm at SAUL CRIT SPACE AND UL PLASSEY HOUSE (TBC)
Adaptive Governance Lab: Designing with Communities
How we lost the use of our streets as a valuable community resource? Can we imagine them differently? Be part of the discussion!
Lectures are taking place in the SAUL main studio beginning on Monday 25th February through to Wednesday 27th February:
Monday 25/02/2013
12pm Dominic Byrne
Tuesday 26/02/2013
10:30am Tom Moylan
2:30pm Janet Attarian
Wednedart 27/02/2013
10:15am LST/GEMS
11am Tom Grey
5pm Southill Area Centre
7:30 pm Richmond Rugby Club Rhebogue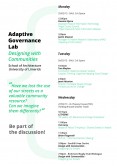 Kongjian Yu, School of Landscape Architecture- Peking University by Kongjian Yu
28 November 2012 1:00 pm at SAUL Studio
Kongjian Yu, Head of Turenscape Landscape Architects, and Head of the School of Landscape Architecture at Peking University will speak at SAUL (CG-042) at 1pm this Wednesday November 28th: Productive Landscape China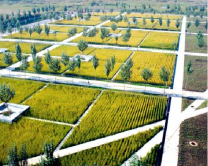 Ground Matters by Gerard Carty and Merritt Bucholz
27 November 2012 5:00 pm at SAUL Studio
Gerard Carty of Grafton Architects and who teaches at SAUL will ponder the question of Ground in a discussion with Merritt Bucholz, Head of the school of Architecture at SAUL.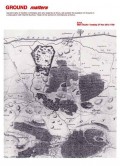 Documenting Modernity by Dr Éimear O'Connor
20 November 2012 5:00 pm at SAUL Studio
Documenting Modernity: Seán Keating, the Shannon Scheme and Beyond
Dr Éimear O'Connor is an art historian, curator, writer and lecturer. A specialist in Irish art, O'Connor is a Research Associate with TRIARC-Irish Art Research Centre, TCD. She has lectured on various aspects of Irish and European art in cultural and academic institutions in Ireland and America. She is author of Seán Keating: Responses to Culture and Politics in Post-Civil War Ireland (Dublin 2009) and editor of Irish Women Artists: Familiar But Unknown (Dublin 2010). Her monograph, Seán Keating: Art, Politics and Building the Nation, is forthcoming with Irish Academic Press (spring 2013).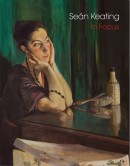 PAC Studio by Graham Petrie
30 October 2012 5:00 pm at SAUL Studio
Graham Petrie of PAC Studio speaks in the University of Limerick on October 30th.
Graham also teaches at SAUL.