Events: 37 Exhibitions and Workshops
Tuesday Evening Talk with Sorcha O'Higgins
2 April 2019 5:00 pm at SAUL Studio
Sorcha O'Higgins: Collage Artist, Architect, Journalist
Talk in SAUL Main Studio from 5pm.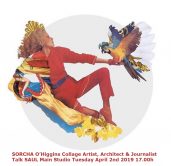 Lecture Series Tuesday Nights at 5pm
4 December 2018 5:00 pm at SAUL Studio
Questions the World is Asking of Architecture: René Boer. Tuesday, Dec. 4th, starting at 5pm.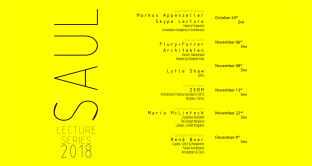 Association ZERM: How We Work
13 November 2018 5:00 pm at SAUL Studio (CG- 042)
LECTURE@SAUL: "Association ZERM: HOW WE WORK"
This Tuesday, 5pm, SAUL Studio - Room CG-042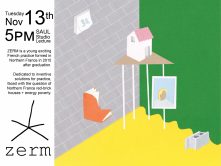 Open Days, Portfolio Workshops and Course Talks
18 October 2018 10:00 am at SAUL Studio, (Thursday, 10am and 12 noon, Friday, 10am and 12 noon)
Course Talk & Workshops on Portfolio Preparation (Room CG-042) for 2nd Level and Mature Applicants to LM099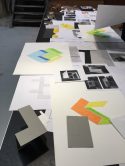 Design@UL
29 May 2018 7:00 pm at Fab Lab Limerick, No. 7 Rutland Street.
Design@UL is an exhibition that brings together a diversity of design from the School of Design at the University of Limerick.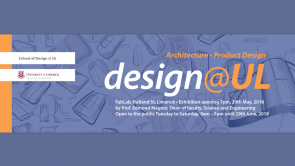 Open Campus Studio Workshops
21 March 2018 10:00 am at Millstream Common Room
discussions, taking place this Wednesday and Thursday from 10am to 11:30am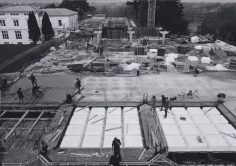 SECTION EXHIBITION
5 February 2018 7:30 pm at Fab Lab Limerick (7 Rutland Street, Limerick)
Manual of Section is the first comprehensive book on a fundamental architecture drawing type, represented here in exhibition format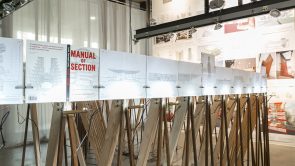 Round Table Talks
7 November 2017 5:00 pm at SAUL Studio, CG-042
5pm Tuesday Evenings, SAUL Main Studio CG-042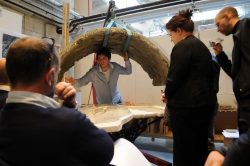 The Calais Drawings
29 March 2017 12:00 am at The Irish Museum of Modern Art, The Royal Hospital, Kilmainham
Drawings by The Calais Builds Project, with Film footage by Drone Press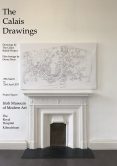 THE GRADUATE CAREER INFORMATION EVENING
23 March 2017 7:00 pm at Product Design Technology Studio, University of Limerick Foundation Building (FB0031-4)
The Faculty of Science and Engineering present monthly Graduate Work Experience Talks.  This month, former University of Limerick students from Architecture and Product Design & Technology will present an overview of their careers since graduating.