People
Peter Carroll
Peter Carroll is a Senior Lecturer at SAUL and Director of A2 Architects since 2005. He was Course Director at SAUL from 2010-14. He was Treasurer of DoCoMoMo Ireland from 2010-2014 during which time he led an international architecture competition for Limerick City of Culture for the re-imagining of Ranks Silo in The 21st Century. He was Editor of five issues of 'Building Material', the journal of The Architectural Association of Ireland from 2000-2002.
Peter teaches Design Studio in Year 2 and Thesis Year 5 at SAUL. He also teaches a number of modules including Assembly & Techniques, Materials, Drawing & Representation. He also teaches an elective module in Timber Technology to Year 4 and Year 5. He has also co-directed the annual SAUL Intelligence Unit research projects including 'One City', 'One Island', 'SNN+', 'Limerick Pilot Schools Inventory', 'Limerick Smarter Travel' and 'Georgian Lab'. He has also been instrumental in establishing 'Lecture@SAUL', a weekly public lecture series and the annual 'Design@UL', a collaborative design exhibition of various design departments in UL held annually in Limerick City
Peter is also a practicing architect and a member of The Royal Institute of Architects of Ireland. He was an elected RIAI Council member from 2012-2014. His practice, A2 Architects, has won a number of awards including Best Public Space / Urban Design for 'Granby Park, Dublin' in the RIAI Irish Architecture Awards 2014, Best House for 'Seaside House, Co. Louth' in the RIAI Irish Architecture Awards 2011, Best Education Building for 'Eurocampus, Dublin' in the RIAI Irish Architecture Awards 2009 and Best House Extension for 'One-Up, One-Down, One-Deep' in the RIAI Irish Architecture Awards 2008. Most recently the practice in collaboration with John Gerrard Artist was nominated for the European Union Prize for Contemporary Architecture – Mies van der Rohe Award 2015 for 'Pulp Press, Kistefos, Norway'.
A2 Architects were selected among ten architectural practice by curators Ray Ryan and Nathalie Weadick to represent Irish Design 2015 with New Horizon_Architecture from Ireland at the Inaugural Chicago Architecture Biennial in 2015. This involved a built installation at the Chicago Design Museum for the three month duration of the Biennial as well as the design of a pavilion at the base of Chicago Board of Trade on LaSalle and West Jackson in Downtown Chicago.
As stated by Ray Ryan, Curator, 'born after the 1970s and educated on the cusp of the new millennium, the selected architecture practices commenced practice as Europe's economy encountered formidable challenges. These new practices have not only weathered that storm, they exhibit resourcefulness and optimism in their profession. Each has found a way to practice critically, to look at what exists in nature and the built environment, to discover potential in previously overlooked situations, to collaborate across disciplines and evolve new modes of practice for the 21st century.'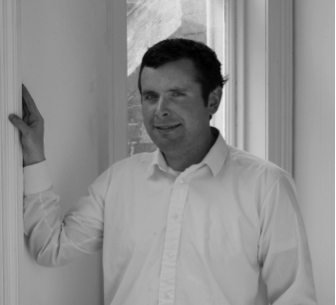 Contact Details
Teaching Modules
Research
Publications
Professional Activities
Awards